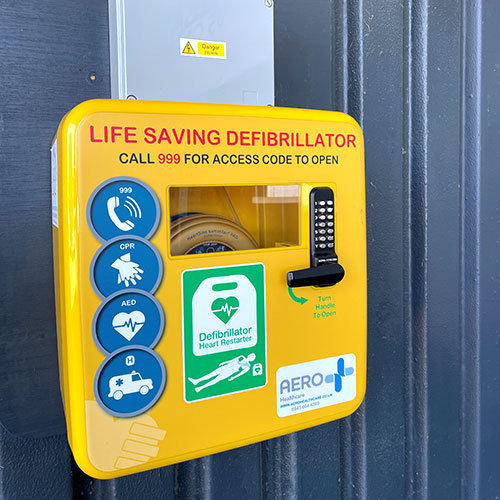 IOW Defibrillator Charity
The charity was formed after I personally had a sudden cardiac arrest in 2017, this brought to my attention not only the importance of the availability of life saving defibrillators, but also the need for everyone willing to learn the capability to give Cardiopulmonary Resuscitation  or CPR as its known along with simple first contact assistance.
The charity has grown from strength to strength with the great support of businesses and the public alike and we now have over 34 sited defibrillators across the Island, with additional third party ones being added daily.
Although we regularly service the units that we supply, there are also several third-party units available to you, so it's essential to read their instructions carefully.
Defibrillator Collection Pots
To assist the growth of even more we actively promote the Defibrillator Collection Pots and to date we have 84 collection in businesses and shops across the Island.
Many of these are looking to site their own defibrillator  and if you would like to join them, please contact us today.
Steve